When you are out cruising you are always on a lookout for places where you will find water for your tanks and a working WIFI connection for your computer. The water issue is easy solved with a watermaker (if you can afford it) and I just got the solution for the internet problem mounted on our boat.
You will always find a restaurant or a café with a working WIFI connection and you end up spending a lot of money on coffee you don't even want just so that you can sit down and spend time on the Internet- with this new magic thing we mounted on the boat we just need to buy one cup of coffee instead of 20 (to get the password for the wifi)
The solution of this "modern life" problem is a external WIFI antenna that you mount on your boat that will boost the signal from the WIFI-hotspot on land so it will reach all the way to your boat while you are on anchor.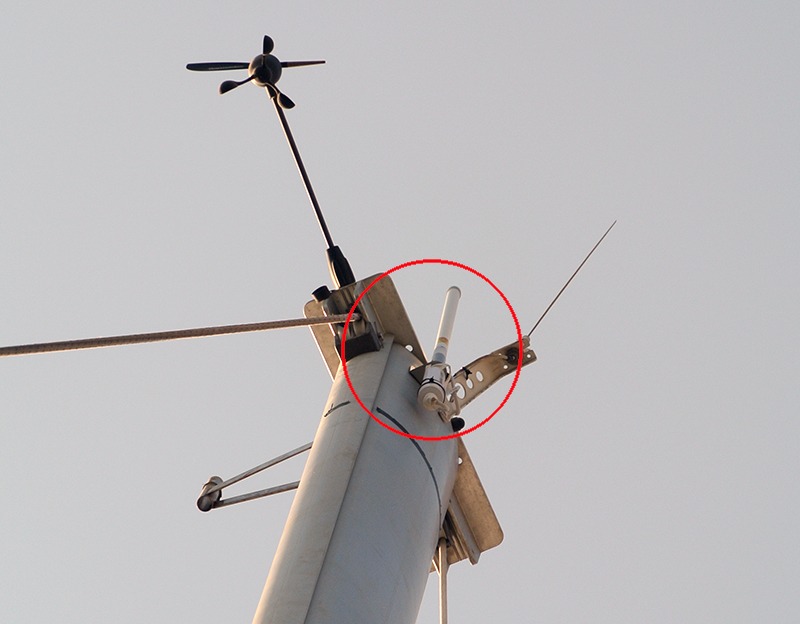 I came across a company called "Land and Sea" in the USA that recommended me to buy a system called WAVE WIFI. The complete system contains of one special antenna, cable and an adapter that you will plug into your lan port of your computer. The system cost us 350 usd and they shipped it to us in Greece under 4 days!
Before we mounted the antenna here in Chania on Crete we where able to see maybe 4 networks and we could connect to one of them- after we mounted the antenna we could see more than 30 different networks and we can connect to 10 of them.
The best thing is that you don't need any special software or installations to run the system- just plugin the lan cable in the computer- type in the IP address: 192.168.89.1 in the address field in your browser and click on a network you prefer- you are now connected.
It works fine on both PC and mac (we are running mac onboard)
We choose to mount our new antenna up in the mast on our Lagoon 380 for better range (I don't know if this is the best place but I guess it´s good enough). According to the manufacturer it has a range up to 7 nm miles- I will get back to you with our maximum range.
//Daniel
This is where you can buy the WAVE WIFI antenna:
http://www.landandseawifi.com/collections/frontpage/products/wavewifi-rogue