Another great year has passed and we have now been on the sea for almost 4 years. 2016 has been a very special year, different, intense, challenging, wonderful & exciting- a year that we will never forget!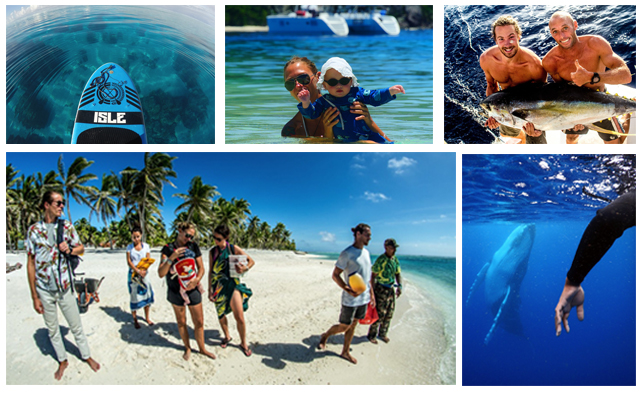 The year has been really hectic for us aboard the Bay Dreamer, so hectic everything feels a bit blurry and far away. We have not only managed to give birth to our brand new daughter- Olivia (Anna did that job), we have also managed to fly half way around the world 2 times, sailed over 5000 miles, visit 7 countries, had 12 guests onboard, spent 3 weeks in a dirty shipyard, left the cyclone belt and much more.
Did we really do that?!
It is hard to believe all of this happened in only a year. I almost can't find it true that we 7 months ago arrived to the remote islands of Marquesas with a 6 weeks old baby in our luggage and headed straight out on the sea for a 850 miles sail down to Tahiti. Did we really do that?!
Before we tied up to the quarantine dock here in New Zealand we have been visiting; French Polynesia, Cook Island, Samoa, Tonga, Fiji-& Norfolk Island – pretty intense!
We also had the pleasure to have a lot of amazing people aboard our boat this year, our crew has been fantastic. We were a bit worried to have guesting crew aboard now when we have a baby on the crew-list. But everyone has been awesome and I want to take this opportunity to thank everyone that has been sailing with us for being so helpful & understanding.
The highlights of the year is many, Olivia´s arrival is off course on top of the list but there is a lot more to remember:
Here is a blurry 2016 in the rear view mirror: