We don´t know where to start telling our friends how surreal this week has been. How lucky we were to stumble upon your website. Thank you so much for the surreal experience.
We SUSPECT that there is no other captain/ crew that looks after their guests as well as you have. You guys are all generous, humble beautiful souls. We count our blessings that we had the privilege of spending the week with you guys and your home!
We wish you all safe travels on your future adventures and we look forward to meeting again soon. Until then- stay well amigos.
Check out our awesome movie from our awesome 5 days onboard the Bay Dreamer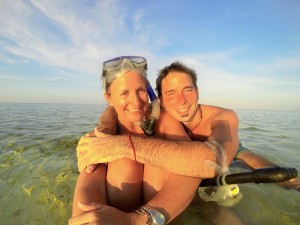 // Craig and Loz from Australia – www.marriedwithbackpacks.net