My sister Julia decided to come over to Miami and visit us for the first time, she will sail with us for a couple of weeks. Julia is my smallest sister and we haven't really spend a lot of time together before so it will be a great experience for us both.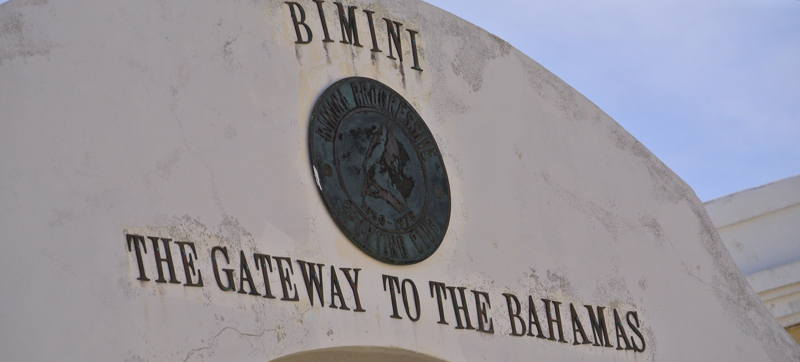 Before we left Miami we stocked up the boat with a lot of food and when I say a lot I mean A LOT.  We have food for a couple of weeks so if we decide to go to Cuba later on we will still eat good food.
We are now on the small Bahaman island Bimini and we arrived here yesterday. The sail over from Miami was seriously boring and we motored all the way.
Bimini is a really small Island and you wont find anything on the island besides beaches and crystal clear water. Me and Julia went "down under" today and she made her first dive ever. She did really good and a professional guess would be that we will do many more before her time onboard Bay Dreamer is over for this time.
We cleared in to Bahamas here on Bimini and besides that they confiscated our two spear guns it was really easy to clear in to Bahamas. We had to pay 300 USD for the cruising permit (the most expensive country so far) and we also had to apply for a special permit to bring in Vera into the country- it took us 5 days to get the application approved so if you are planning to sail to the Bahamas with your pet- remember to do this at least a week before you set sail.
We will leave Bimini for Grand Bahama tomorrow! We distance is only 60 miles but we are expecting really low winds so it will take a while to reach our destination.
Cya soon!
//Daniel