We are just about to leave this super nice place for our next destination-Martinique. If you sail in a straight line the distance would be 2300nm. So this place is definitely not around the corner. I know that people usually want me to guess how long the trip will take but I wont – I just end up making a fool out of my self every time I do that. Anna says it will take around 20 days but I really hope that we will be a lot faster than that.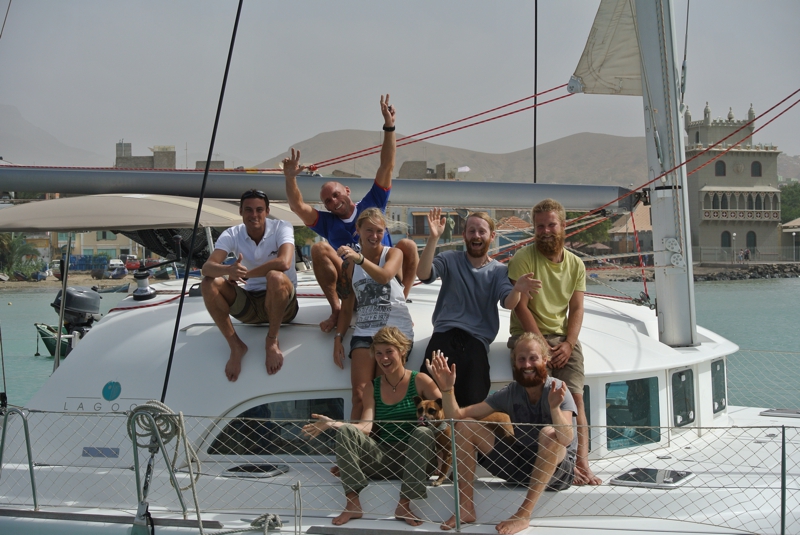 Tonight we will do a fast stop at the south tip of the Island San Antao for a quick barbeque with the Swedish guys on their boat Rayolla before we set of.
The tracker is loaded with 2000 credits so it should be more than enough to cross the Atlantic at least 8 times, so we should not end up "stuck on the sea" as we did the last time.
Stay safe and happy Christmas
//Daniel with crew