For over two months we have been traveling more or less side by side with the three Swedish guys from Kiruna. We met for the first time in Lanzarote in the Canaries and yesterday night we had a big farewell barbeque before they pulled up their anchor and continued down south.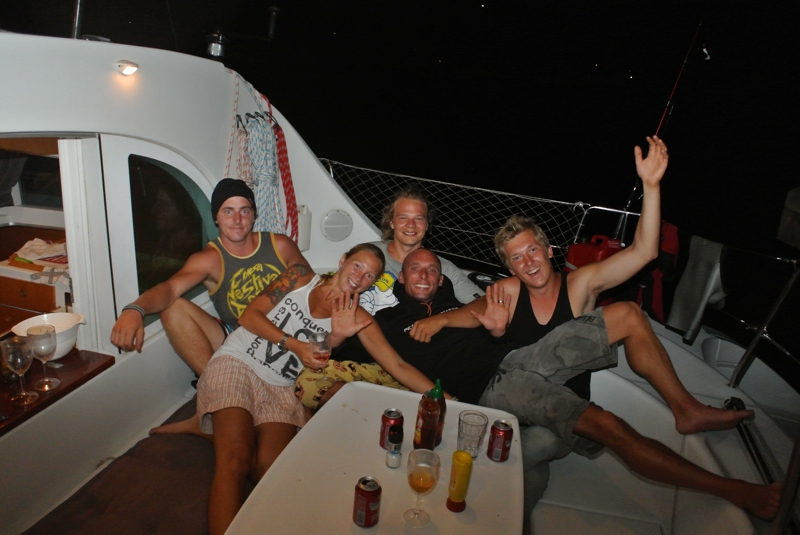 During a trip like this you meet a lot of people- some people you will forget, some you want to forget and some people you will always REMEMBER with a big smile on your face. Me and Anna will never forget Calle, Staffan and Rasmus with their small boat Rayola and we wish them all the luck in the future..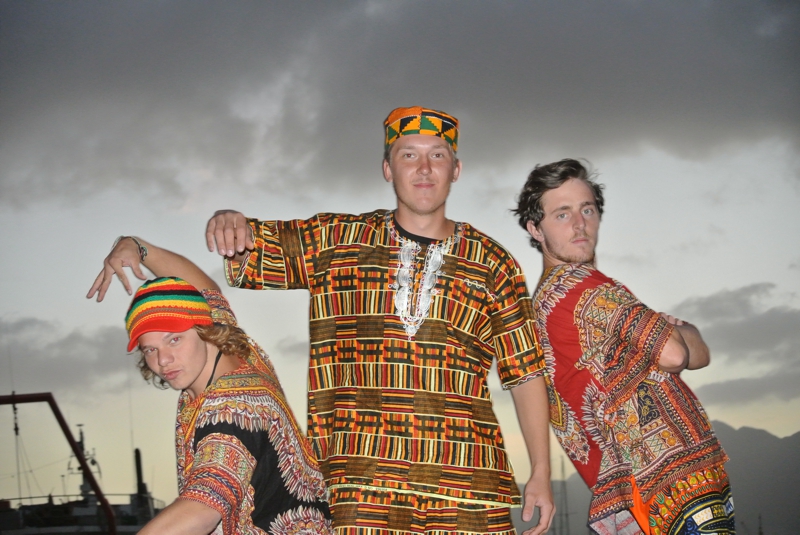 Day of destruction
Two days ago we had a day of destruction on board the boat. The gas wire snapped and in the same time we managed to get a rope into the propeller of the engine that stilled worked. We also managed to "over trim" the sails on the way back to Le Marin from the dive spot so much that we (we were racing with the guys from Rayola) cracked a bolt in the rig.
Yesterday Anna and me managed repaired everything before it got dark; we even managed to mount a new radar reflector and made a minor repair of our furling system up in the mast.
Leaving Martinique
Anna, Davide, Vera and me are planning to sail up north to the island Guadalupe tomorrow night. We are just waiting for three new dive tanks to be delivered to the boat before we can leave.
//Daniel and Anna