Yesterday was a hard working day for me and Anna, we first thought that we where going to get bored mean while they where working on our boat- but as soon as we woke up we started to do work up in the mast and we didn't finnish until late night.
When we where back home in Sweden we did the mistake to hire someone to install our radar- it didn't go to well. Yes he did mount the radar on the mast but to get all the wires trough he took away our navigation-light cable??? and on top of that they didn't install the radar nor pull the radar cable all he way back to the plotter.
The radar is now installed and we also got our navigation and anchor lights working again. It was a tough job to get all the cables trough all the way up the mast but with a lot of help from a bottle of dishwashing liquid and a long steel wire we managed to do the job.
Baydreamer (our boat) is now all clean and shining, new polished and with new anti fooling on her hull. She will go back in the water on monday and hopefully later on today she will have her propeller-arms serviced.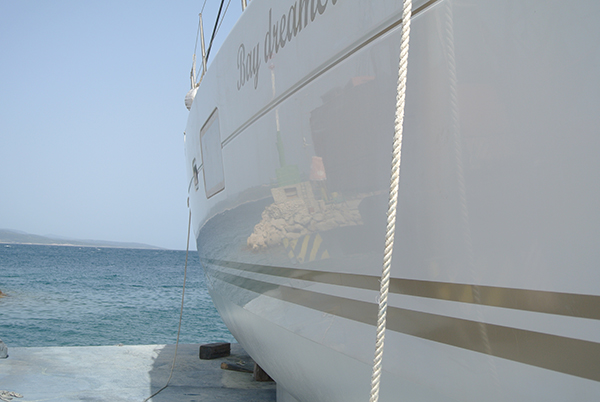 //D