After 6 hours of sailing we arrived in the dark to the customs in Montenegro. This is actually the nicest and most professional country I have ever checked into- after we have been in contact with a radio operator on channel 16 we got the instructions to proceed to the customs pier at Zelenika where the officers were waiting for us, keep in mind that this was at 22.00 in the night – this is amazing- many countries don´t even let you check in during the weekends and they sure don´t help you out after closing hours.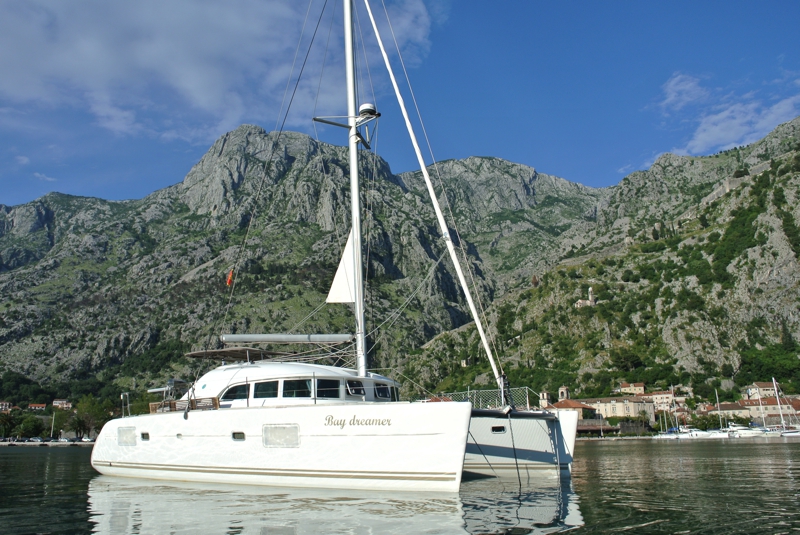 We had to pay 60 euros for a weeks "vinietta" – a "vinietta" is like a cruising permit, Croatia has the same system. The customs officers and the police was really helpful and after showing all our documents they came and did a quick search of our boat.
Vera the evil guard dog managed to charm the officer by laying on her back.
Because it was dark and we didn´t know the area we asked if we could stay on the customs wall for the night and they didn´t have a problem with that as long as we left early in the morning- much appreciated
It´s funny how you can really feel that you are in an other country just by sailing a couple of hours down south from Croatia- this place seems to be all about fjords and mountains- it feels more like you are sailing in a lake district up north than in a sea close to the Mediterranean sea.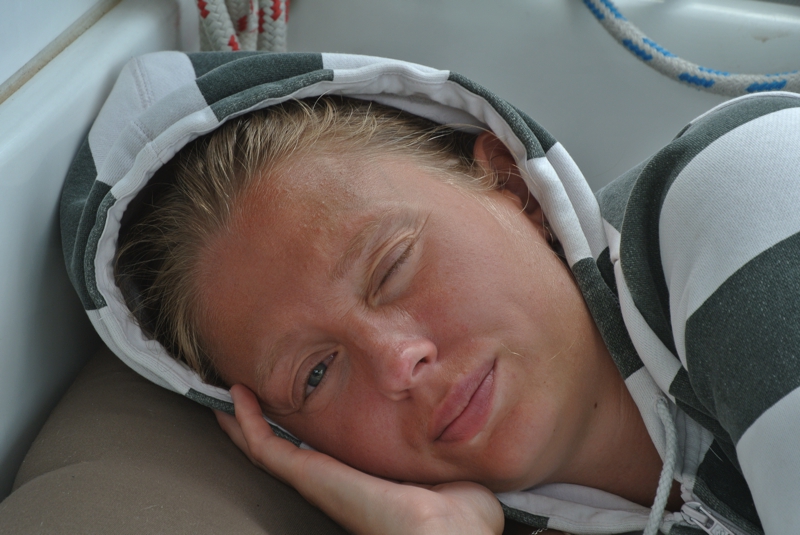 The time is now now 08.30 and and Anna is sleeping meanwhile we are motoring towards a marina in a village called Tivat where we hopefully are going to fill up our water tanks, get some new gas for the cooker and do some minor jobs on the boat. The wind is down to zero and we are doing 3 knots with one engine at 1500 rpm but I guess that with all these mountains surrounding us the wind can really hammer you if it is blowing from the north so we should probably be grateful for the zero wind.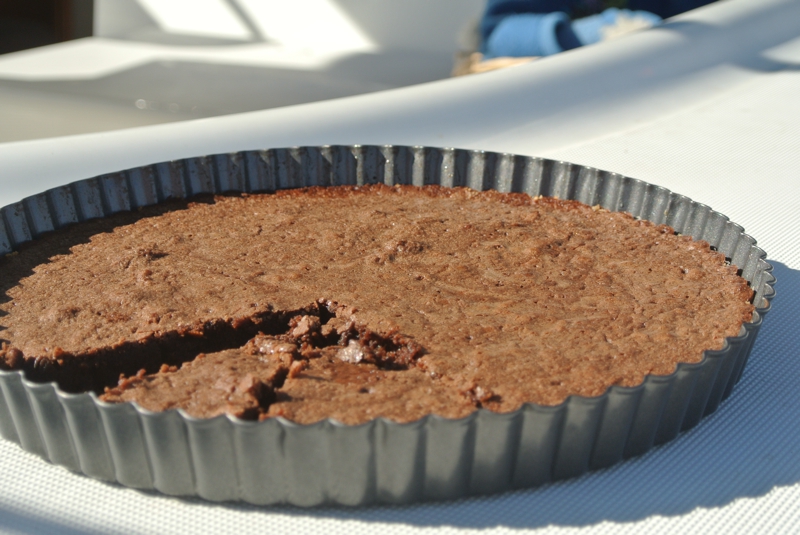 Ps. I baked my first own "kladdkaka" yesterday- it was a killer.
//D
Some useful coordinates:
Customs office in Zelenika: N42.27.03 E18.34.29 they are 

monitoring 

channel 16