All of the crew for the Atlantic crossing has now arrived to Las Palmas and to the boat. It feels like we hit the Jackpot, everyone seems to be super cool and laidback so I am sure this will be a "trip to remember".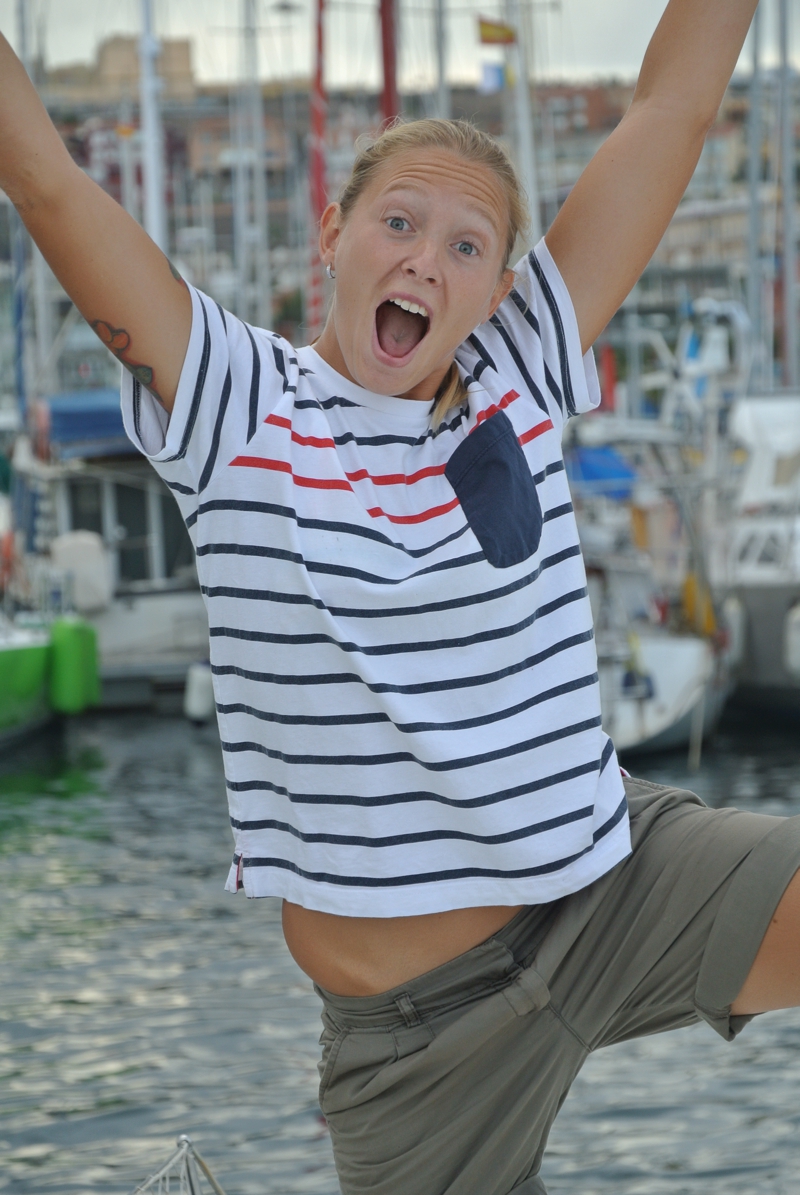 Anna had her birthday yesterday; she turned 30 (but she still looks like 18). I was out all day yesterday chasing birthday presents in town and after some great advice from her best friend back in Sweden I was successful. Susanne (Anna´s mother) baked a superb birthday cake that we had after Rado´s dinner. We had a really slow birthday evening and I think that Anna´s brother Jonas would have given us a "red card" for being boring.
The boat is ready for our long Journey but we have some bad weather coming in within a couple of days so we decided to wait it out and leave Las Palmas when it has passed us.
We will wait with all the food shopping until we see that we get a "green light" from mother nature´s weather department so that we will have as fresh food as possible on our long journey.
Besides food and water we will also need to stock up with a lot of spare parts for our engines such as oil, filters etc.
Our biggest challenge on this trip will be our high weight and low speed. Seven persons + food + water + supplies = a huge amount of weight. A guess would be that we will be pretty slow and we need to be extra careful not to speed up to much if we hit hard weather on the way.
//Daniel