Yesterday we had one of those "taking care of the boat days" and we "hard-cored" it for almost 12 hours- cleaning, maintaining the engines, sorted out the dingy engine, checking the rig, did some mast job. I think both Anna and me kind of like these "fixing" days- it feels nice to do something for the boat now and then.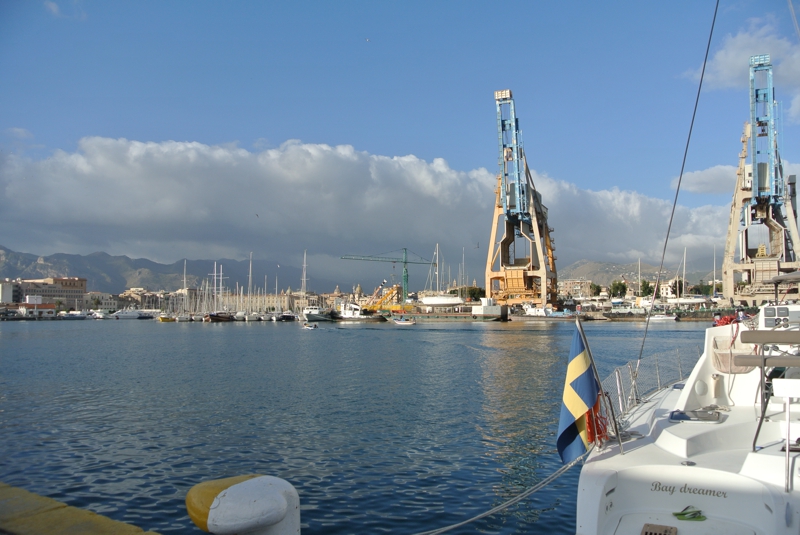 It is really industrial here in the port but it has it´s charm- we will probably leave Palermo tomorrow and go a bit west there we will wait for the right winds.
We have been using our engines way to much during our 5 months on the sea and we need to stop that habit. We have more than 1000 miles to Gibraltar and at the moment the winds are blowing straight from west (we are going west) wish is not good for us. This boat is good at many things but sailing against the wind is not one of them so we will wait until the wind is on our side. We are hoping for winds that can take us to Sardinia but if we need to go to Tunisia instead we will do that.
Ok this was a lot about absolute nothing so I will stop now.
//Daniel