We will soon leave Gibraltar for the Canaries island, the boat is prepared and fully fuelled for the 650 miles journey to Lanzarote. We will have shitty winds (as always) so this trip will also be slow one and a guess we will have to use our engines a lot.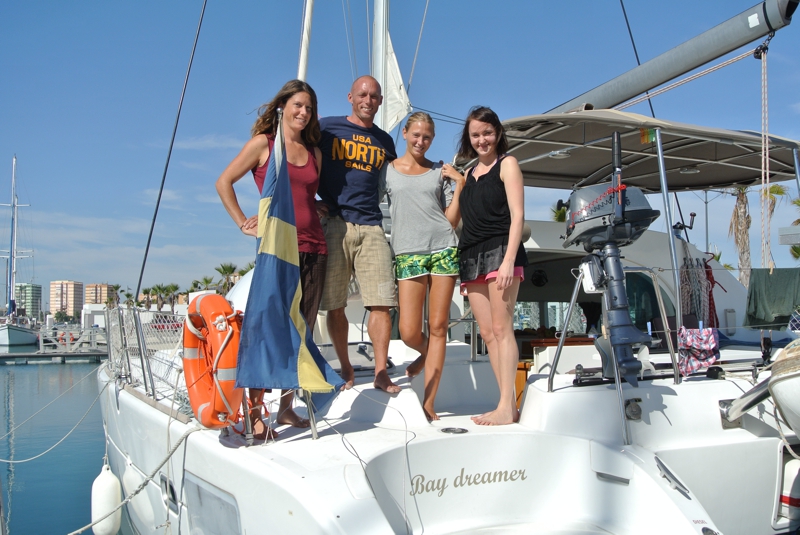 During our stay here in Gibraltar we have added two more people on the crew list, Rose a 31 years old traveller from the USA and Gosia a 25 year old girl from Poland will sail with us for a while.
Anna has been making food all morning so when we arrive to Lanzarote we will all be fat and happy J
Ps. I am the short guy cheating my length on the picture!
//Daniel