Today is the day that Davide is leaving us, he is moving on to new adventures and this one will take him to the famous Italian super yacht "Dione Star" where his is going to start his new career.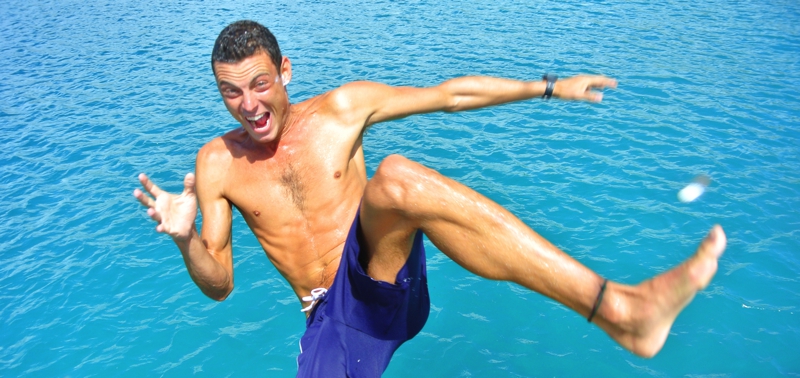 We have been traveling together for more than 2 months and life on a small sailing boat is really intense so I would like to say that we all know each other VERY VERY well by now.  Both me and Anna will miss him A LOT and we are both hoping this is not the last time we see our Italian friend- Good luck with your new life Davide!!
Bay Dreamer with crew has been on Antigua for over 10 days now and we have been seriously lazy. We have not moved at all to be honest! The small bay just next to the English Harbour is really nice- nice beach, good running grounds and a lot of nice people so we "kinda" got stuck over here.
Divemaster training
Our neighbors, a Swedish couple from Stockholm asked us if we could help them out with their diving equipment and in the same time freshens up their diving skills. This was a perfect opportunity for me to do my final exam to become a dive master, Under Davide´s supervision I went down under with Annelie and did a couple of exercises and according to Davide I did good. Yesterday we did all the theory tests and after a pass I can now address me as a PADI DIVEMASTER.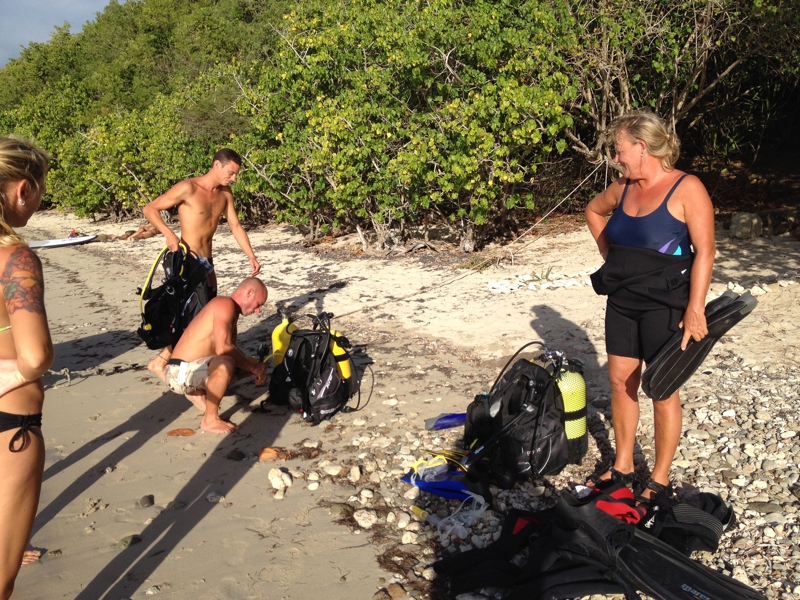 Working hard on the boat
Even if we have been stuck in one place we have done some good things. Besides that I finished of the Dive master course we have also done some work on the boat. First we installed a new water pump so that we now can do our dishes in saltwater while sailing after that Anna & Davide did a massive job with cleaning the deck and the hull ( a full days job), we even did a full clean under the water line. Our water maker was not really producing the amount of water it should do- that problem is also solved now, the electric cables to the machine was under dimensioned plus that the flow meter on the display was showing the wrong readings.
It´s a small world
You know the expression "it´s a small world"- well it´s true!! Within two days we have met a couple of old faces here in Antigua. First up was Max from the Atlantic crossing- he dropped anchor just next to us together with his new captain on the boat: RC Louise. Just a couple of hours later we bumped in to a Russian boat who was skipped by a girl called Svetlana. She was sailing with me and Jonas as a paying crew when we crossed the Atlantic a couple of years ago with a Wharram catamaran.  So I must say- it is a small world that we are living on!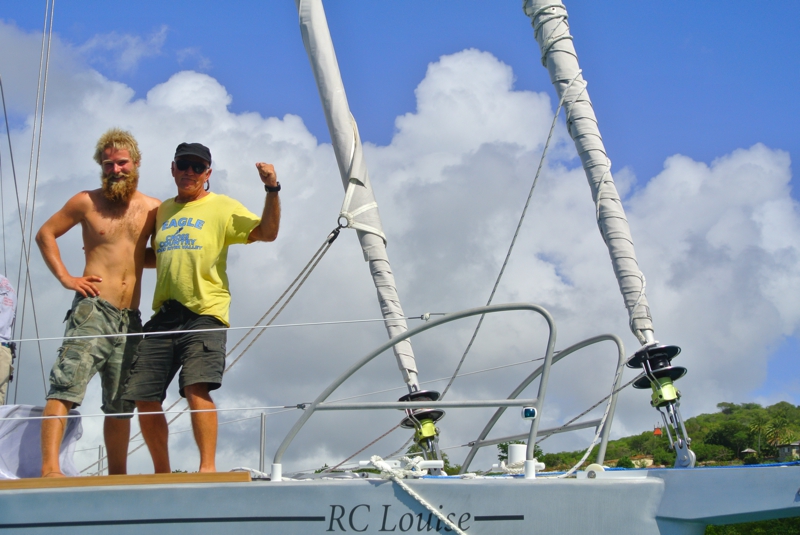 Vera goes paddling
This morning we had the opportunity to let Vera do some practice on a "standing up paddle board" with another neighbor of ours. She did really well and I think this could be a future investment for Bay Dreamer.
//Daniel