It feels almost like a fantasy that we are finally about to leave Panama for the big blue Pacific Ocean! We are running a couple of days late cause of a late spare-part shipment but now the waiting is over, we are ready to move out!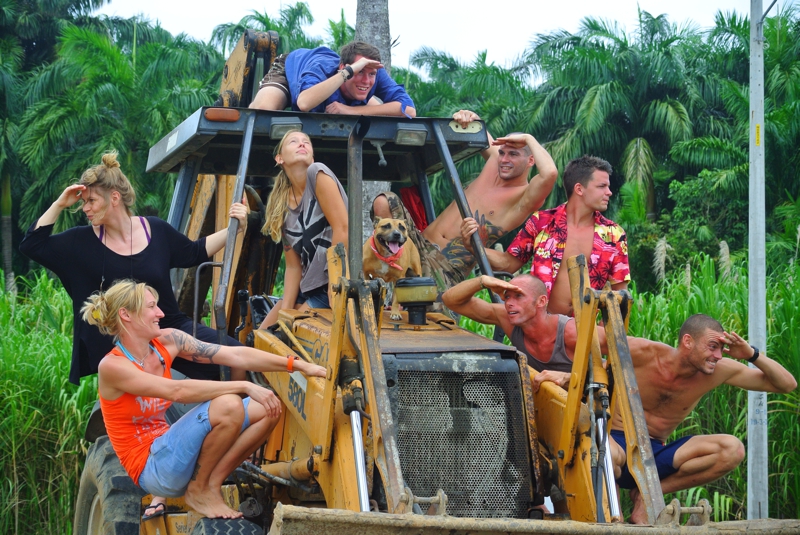 The amazing "no-clue" crew has now been onboard the boat for 2 whole weeks and the crew setup could not be more perfect! Everyone is helping out with all duties onboard and our "no-rule" system is working perfect!
On the way to Galapagos we will try to do a short stop at an Island called Isla Malpelo. Isla Malpelo is basically a piece of stone in the middle of nowhere belonging to Colombia. I am not sure that this stop even will be possible but we will do our best to make it happen! Hopefully the military will lend us a mooring.
This is some information we found out about the place:
"Malpelo Island is home to a large variety and quantity of marine creatures. Of special interest is the hammerhead shark with its awe-inspiring schools, reaching up to 300 hundred individuals. The enormous congregations of Silky Sharks who often mix with Hammerheads to form colossal Shark Schools and the huge number of cluster and free swimming Moray Eels are the two most outstanding phenomena in Malpelo."
After our short stop at this Mount Everest of sharks we will continue our sail to Galapagos and the Island San Cristobal! 
Bay Dreamer is very very heavy and we will be super slow and clumsy on this trip. We are carrying 800 liters of water and over 400 liters of fuel and ALOT of food so we are not expecting any high speed sailing on this trip!
Wish us luck and talk to you soon!
//Daniel with crew