It took us 2 days to sail from Sardinia to Menorca in Spain, the distance was only 250 miles but cause of the weak wind it took it´s time. The original plan was to sail to Mallorca but the wind wanted us to go to Minorca instead- so here we are.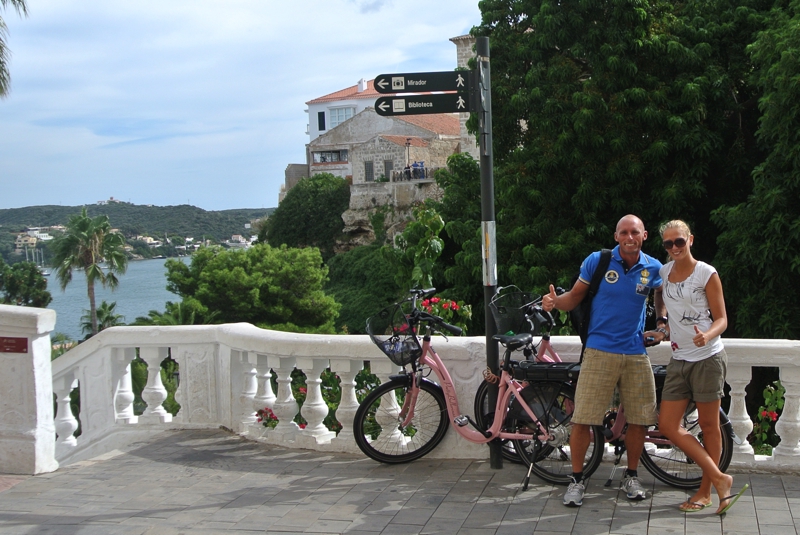 We got our self a good deal in a marina near the city of Mahon so we decide to stay for a night and fill up our water tank. The best part of the marina deal was that we could borrow 2 electric pink bicycles for free, so that we could do some "electric cruising" sightseeing tour around the place.
Tonight we will sail out to a bay just a couple of miles from here where we can stay on anchor for the night before we set sail towards Mallorca tomorrow.
We have been contacted by many people that wants to sail with us in the future- this is good news for us and we look forward to have more people on board during our trip around the world.
//Daniel