Albania is a funny country in a way, you won´t find any UNESCO marked old towns or small picturesque villages along the coast (we haven´t seen any). You will find some old ruins from the Roman era but nothing that takes your breath away like for instance in Croatia or Montenegro.
But what you will find is interesting people and pretty odd contrasts. We went for a 7 km run yesterday in this small town called Orikum and during this run we could see chickens, cows and goats walking around in the town centre, churches, mosques, gypsies and off course Albanians. Most building looks like they were built during the 80:s or 90:s. Apparently during the time when Albania was ruled by a dictator no one was allowed to build anything close to the sea- I guess that is why everything looks pretty new. The nature is really beautiful and offers a great scenery with high mountains and small rivers.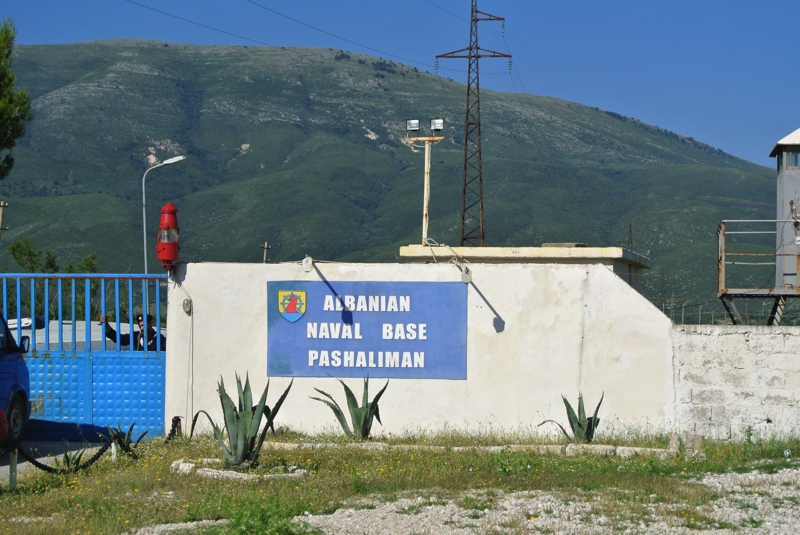 Earlier that morning I went to the Albanian Naval Base for a brave try to see the old submarines that I have read that they have inside- you should have seen their faces when I approached the gate with the camera up high asking permission to enter to take pictures of their subs- hahaha we all started to laugh. They were actually really cool with this even if I was not allowed to enter- Off course!
The marina in Orikum offers everything you can expect from a decent marina, showers, water, electricity and high speed internet (thank you for that- we are now 21 movies richer)
//Daniel & Anna
---
 Useful information
 Stupid clearance rules in Albania
The rules to cruise here in Albania is expensive  and STUPID, we had a big argument with the authorities here in Orikum and I think we will leave Albanian waters cause of this- FUCK EM.
Apparently you need to check in and out from every port/area you enter and exit, and every time you need to pay a fee for an agent- this fee varies from 30-60 euros and it´s a lot. Lets say you sail from Montenegro to Albania you will need according to the law to check in at the first port of call possible- that will say the port of Durres. Then when you leave Durres after checked in to Albania you need to check out from the port of Durres before you sail down south, now you enter the bay of Vlore and you need to check in to this port as well – even tough you are staying in the marina of Orikum and not in the port of Vlore- this because you are in the area of Vlore. And this goes on and on as soon as you leave or enter a new area that has it´s own harbor master. Maybe we are doing something wrong but I seriously doubt that- apparently they have the same rules for private yachts as they do for commercial ships.