We are just about to leave Mallorca for Gibraltar , it´s a 500 miles trip and it looks like we will have low or decent winds all the way. A guess would be that it would take us around 6 days to reach our destination.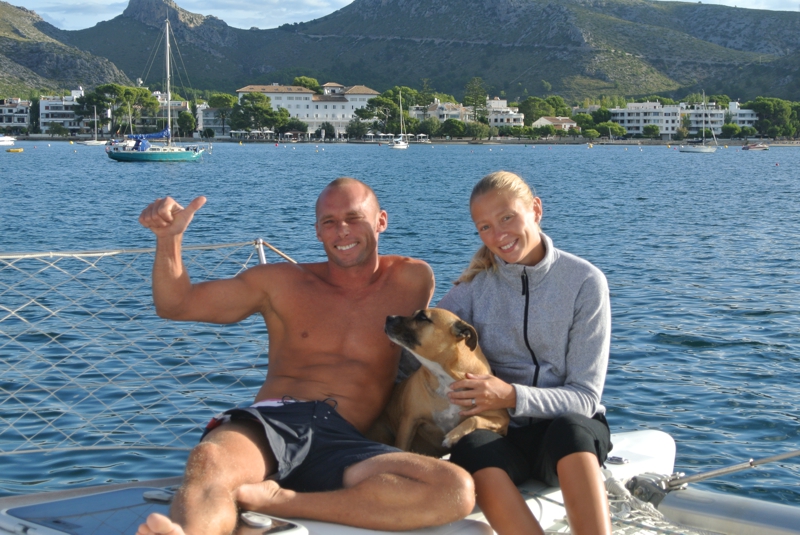 The boat has never been in better shape, during our stay here in Pollenca we took the opportunity to do some serious maintenance; Full service on the engines, major cleaning inside the boat, new rope for the mainsail, greased up the winches and we also invested in a new second hand outboard engine.
Our old outboard engine didn't feel reliable and when it refused to start the other day I went complete "bananas" and gave our old engine at least two right hooks and promised myself to kill it for good. I didn't really keep that promise because we repaired it so that we can use it as a spare engine in case the new one get stolen or decides to break down.
Pollensa– the place we are at now is a really nice village on the northern tip of the island. It´s a tourist place but not as crazy as many of the other places on the island- it´s really laid back and the people are really nice. We are now on anchor next to at least 50 other boats right outside the local boardwalk.
 Wish us luck on our trip and see you in a couple of days!
//Daniel & Anna