We get a lot of questions and requests from people that wants to sail a cross the Atlantic Ocean with us, so we where thinking it would be a good thing to share some information about this "big blue" adventure.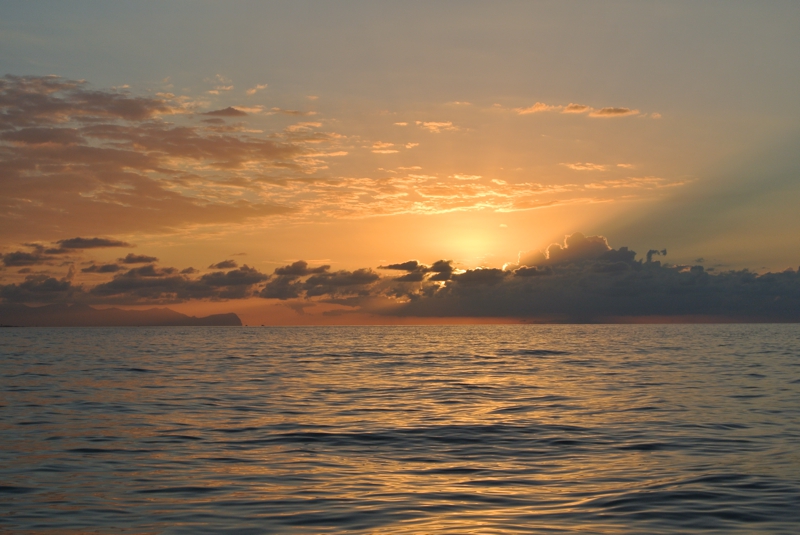 We have 4 spaces available on board for the Atlantic crossing that will take place around the 7th of December this year (2013). We will sail from The Canaries via Cape Verde to The Caribbean. We will travel over more than 2800 miles of seawater together until we reach our destination on the "other side". The journey should take us around 4-5 weeks to complete and it will for sure be an adventure of a lifetime.
The plan is not 100% ready but we think it will look something like this:
You will arrive to the boat that will be moored in the Canaries Islands around the 5

th

of December there w

e will prepare the boat and stock up food and other supplies together

.
If the weather allow it we will set sail towards Cape Verde there we will stop at the island San Vincent for a couple of days before we set sail once again towards the Caribbean. Where in the Caribbean will we sail to? We have not decided that yet but we will make that decision together with the crew, we will pick a place that is suitable to fly home from.
We will be a lot of people on board and the boat will be rather slow and heavy so as a person you should be able enjoy many days on the sea

– bring a book or why not bring 10 of them

.
If you travel alone you must be prepared to share a room and bunk with someone else (yes the bunks are pretty big).
Do you need to be an experienced sailor? No- not at all- we will have plenty of time to make a sailor of you- if you got the smile- we will teach you how 

to sail!
We share all duties on board- that includes sailing, night watch, cleaning, cooking etc.
When we reach "the other side" you as a paying crew can stay on the boat for 2 days- after that you will need to either leave the boat or continue sailing with us on a weekly basis.
How much will this adventure cost?  We are asking for 1000 euro per person and that includes the boat, water, food, diesel etc. If we as a crew decide that we want to stay in a marina along the way we need to share that cost between us.  You will also have to pay your own "check in cost" when we arrive to a new country (this vary between 0-50 euros between different countries).
So how long will this trip take? Between 4 and 5 weeks- but as always when you are on the sea- mother nature is the boss so even the greatest plan can be changed.

Are you interested? Please send us an email with a short description of your self.
If you have more questions please send us message via our contact page.

More information:
Information about us: About us
Information about the boat: The boat