It felt like we never where going to leave but the 30st of April we decided us to leave Sweden for our new life on the sea. The plan was to leave around lunch but we ended up leaving about 5 hours later. After a short visit to Daniels grand mother we started our jurneytowards Croatia and our boat Baydreamer.
After about 36 hours in the car we finally arrived in Baskavoda, a little bit south of Split. The road trip went well we were only stopped once by the police in Slovenia. They looked at the papers of the car and we had to show our passports. They made a lazy attempt to look through the car. The didn't even see that we had Vera in the car.
We were a bit nervous for the customs in Croatia, not because we where smuggling drugs or so but because we had allot of equipment and we didn't want to pay import tax for it. Everything went smooth- the guy in the border control asked us if we where going to go camping and I think I said yes and we continued towards the coast.
We barely stepped out of the car before we met our new friend Nevil. This guy Nev is one of the coolest person I have ever met. I could easily write a full page just about this man. He is 76 years of age and has more energy than the average swede in his forties . After divorcing his wife he decided to buy a 47 footer in Croatia and sail it back to his country- AUSTRALIA. This guy gives me comfort that you can still be alive even after turning 40 . Nevil has helped us out A LOT with the boat and I am super impressed with how hard this man can work. I guess that after 50 years or so on the sea you have a lot of ideas and experience to go with it- thank you Nevil for sharing that with us.

We stayed in Baskavoda for a week to organize all our stuff and to fix the most important things on the boat- such as the solarpanels and navigation. We thought that we where effective but when it took Daniel 8 hours and 36 drills to drill a hole trough some stainless steel we realized that we are two full-blown amateurs.
The 8th of may we left Baskavoda and sailed 27 nm north to Split where we met up with Daniel father and onkel. To be 100% honest we didn't sail at all- we had 20 knots of wind straight at us so we went with engines. It took us 5 hours and Anna throw up 2 times.
Good start- this will be great!!!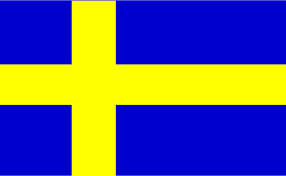 Början..
Det kändes som att vi aldrig skulle komma iväg men den 30:e april bestämde vi oss för att åka. Planen var att åka kring lunch men det vart betydligt senare, det var så mycket vi ska bara… 21.53 lämnade vi Norrköping och farmor Rakel.
Efter ca 36 timmars sträckkörning fick Anna för första gången se Bay Dreamer. Hon har övervintrat i en liten hamn i Baskavoda några mil söder om Split. Bilresan gick bra. Vi vart stoppade i Slovenien, fick visa papper på bilen och pass. Dom gjorde nått slött försök att titta igenom bilen. Lös lite med nån ficklampa under sätena. Vera la dom inte ens märket till och sen fick vi åka. Vi var lite nojiga inför tullen i Kroatien med tanke på all vår utrustning och att dom ännu inte är med i EU, men det gick fin fint bara att köra igenom.
Väl framme hann vi knappt kliva ur bilen och så var han där vår nya kompis Nevel. Nevel är en av dom coolaste personer vi träffat. Vid 76 års ålder skiljer han sig från sin fru köper en båt i Kroatien och ska nu segla den hem till Australien. Han har hjälpt oss sjukt mycket med båten och hans kunskap är ovärderlig.
Vi stannade i Baskavoda i en vecka för att fixa det viktigaste bla solpanelerna. Det går undan här må ni tro på en dag lyckades Daniel och Nev borra ett helt hål. Hur enkelt som helst 8 timmar och 36 borrar senare.
8:e maj lämnar vi Baskavoda och segler upp till Split för att möta upp pappa Örjan och farbror Stefan. Eller seglar och seglar vi har motvind och går hela vägen för motor. Det tog 5 timmar och Anna kräktes två ggr.
Riktigt bra start det här kommer att bli kul!