We have been on anchor in this beautiful bay just next to the old fortress in Corfu town for the last couple of days. Our 4 guests will arrive on Saturday so we decided to do as little as possible until then. It is getting warm over here- really warm- so we have bought and installed fans in every room- it was a ferly big investment but it had to been done.
The old town of Corfu is really nice with a lot of small shops and restaurants, it´s a lot of people moving around during the night time so it´s a perfect place for a late night coffee at one of the small coffee shops.
If you are me- It´s easy to get a little bit restless when you are on anchor at the same place for a couple of days. So you can understand that I was happy when our neighbor's  (the-crazy-retired-French-fire man) cat climbs up on the high wall of the old fortress and manage to get stuck there.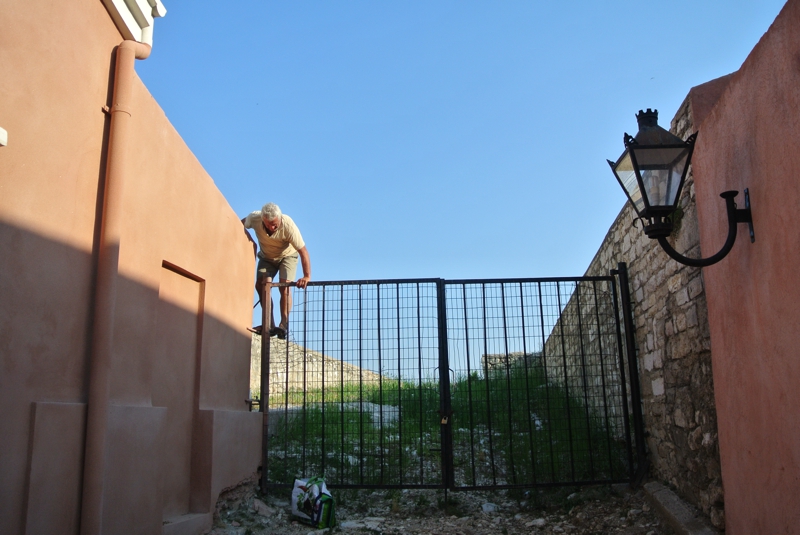 We went all in at once- first we started with a small break in at the old fortress, then we we secured a 50 metres rope at an old steel pipe so that the old Frenchman could climb down the 30 meters down to the cat. I was a bit nervous when I was securing him- we didn't have the proper equipment and even that he looks like a small guy he weights around 100 kilos- impressive! You could here the stupid Cat scream all over the place when the Frenchman grabbed him.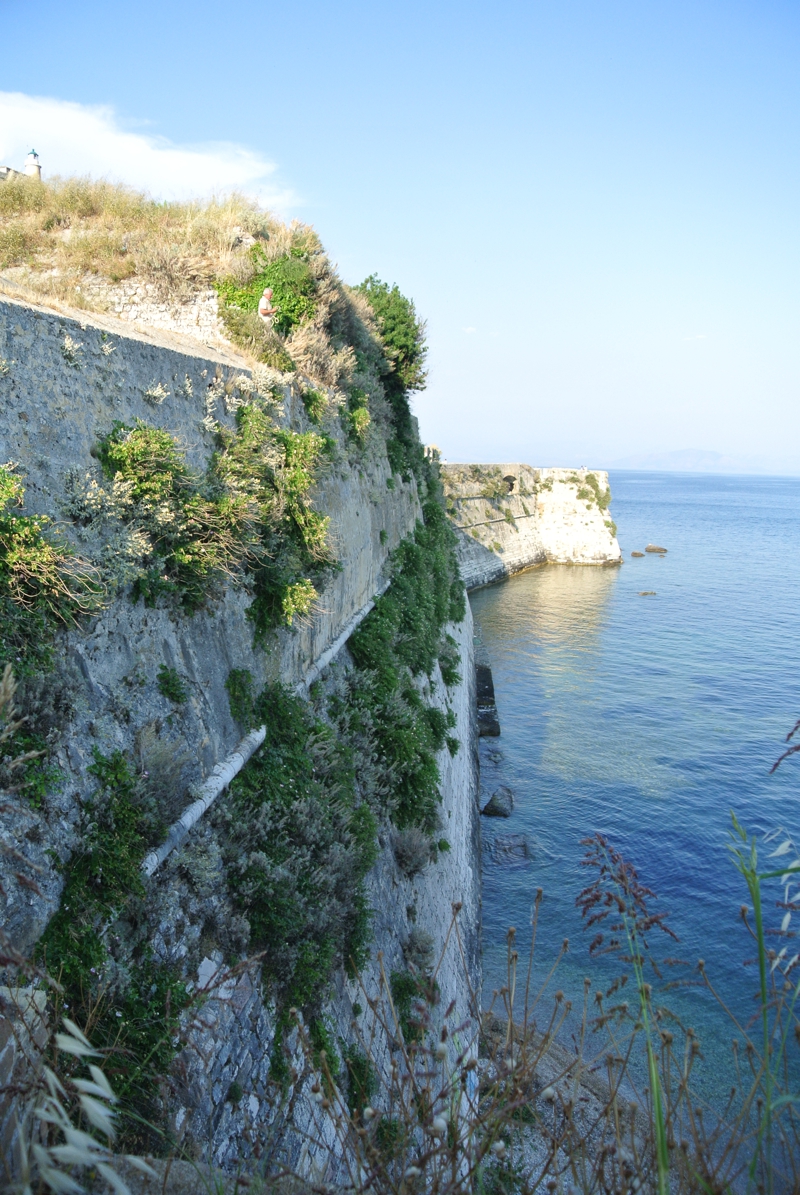 The cat is now safe and sound back on the Frenchman's boat and I guess the Cat was as happy as the French mans kids after being rescued from the old city wall.
 //Danny