I did everything by the book when we checked in to BVI. I called in on the radio and announced our arrival, I left the crew and Vera onboard the boat while I took the dingy to the customs office in Gun Creek. Everything went fine and after I told them I did NOT have 2 AK47:s aboard they seemed pleased, but everything changed when I told them I had a dog aboard.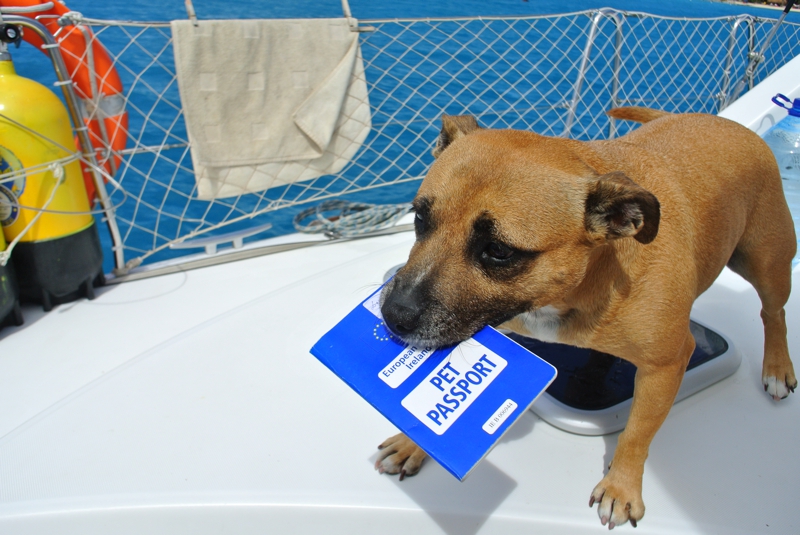 I shit you not; that little dog has more papers than me, Anna and the boat combined together. She even did a full veterinarian inspection in Antigua, but the problem was not that she was missing anything- the problem was that we did not notify the customs in BVI three days before our arrival that we had a dog aboard. I asked them where you will find information about this rule and he told me I should have called them and asked before our arrival. According to him; you can´t believe what you read on the Internet!? (We followed the instructions on their website)
 It was not a million dollars in fines but 190 dollar is bad enough when you have not done anything wrong! Did I get a receipt? No I didn't!!
3 new crew members have been traveling with us sense St Marteen and I must say we have been pretty effective sense they moved in with us. In only 5 days we have been in St Marteen (Dutch side), St Martin (French side), Anguilla and finally now in BVI.
The plan is now to cruise around here in BVI for a couple of days until Alexander, Mikael and Mathias will leave us. When that day comes Anna, me and Vera will continue our trip up towards Miami.
//Daniel