Early this morning we left BaskaVoda for a short ride down to a small marina called Kravica. We had bad weather all night with strong winds so it was a big relief when it was only blowing 10 knots this morning, I am always a bit worried before maneuvering out from a narrow marina.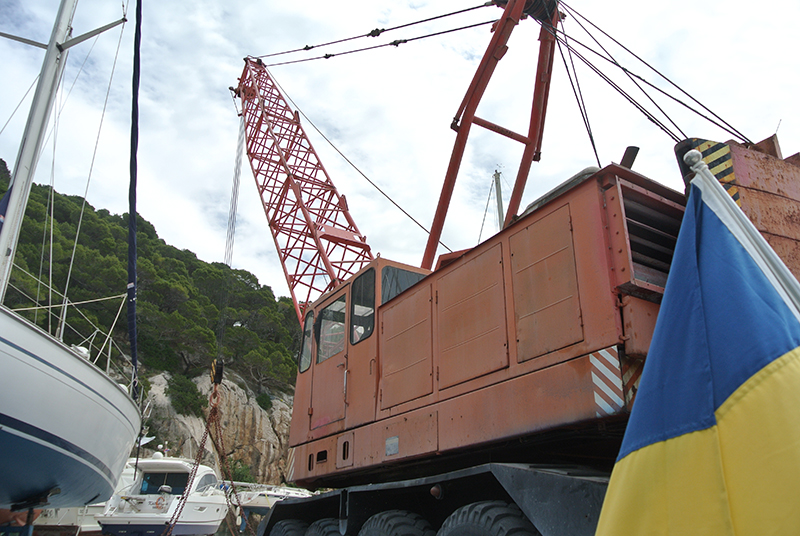 It took us just 57 minutes to go to Kravica marina and it´s very narrow entrance. When we arrived they told us that they might lift up the boat in a hours time five hours ago so we will see what happens! It´s pretty expensive to lift the boat up from the water- around 600 euros or something. The original plan was to do the antifouling ourself but because we has not done it before we decided to pay another 150 euros to let the guys in the marina do it. Hopefully there will also come a guy to service our propeller legs.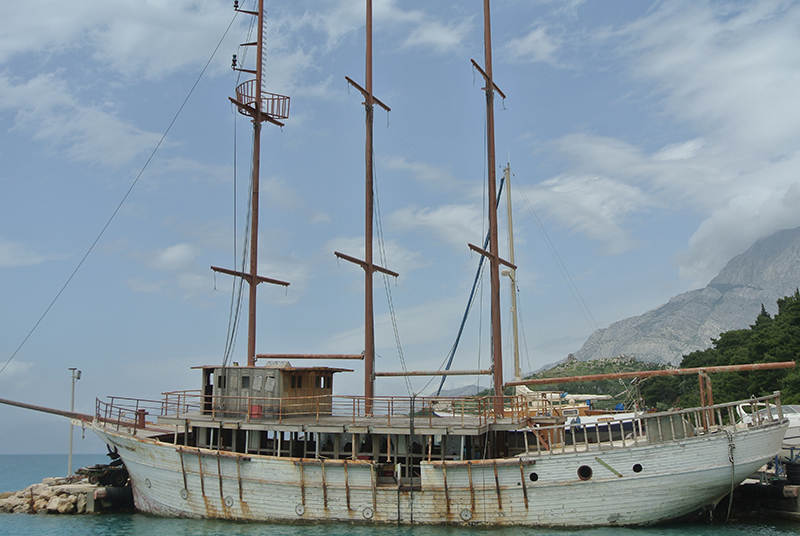 (Hm maybe we should do the painting our self)
Also I cleaned the deck spotless yesterday, it took me 2 hours and during the night some fuc…. african sand blow in and made my boat all orange/red, so now I need to do it all again- lucky me we don´t have so much to do!
16.20: We have a lift off!!
Baydreamer is now on land and ready for some new paint!!! I hope that she will be in the water again by sunday evening!
//D