We are now cruising slowly against the wind back to Baska Voda where the boat stayed over the winter. The plan is to lift the boat up from the water on friday to paint the bottom and service the engine legs.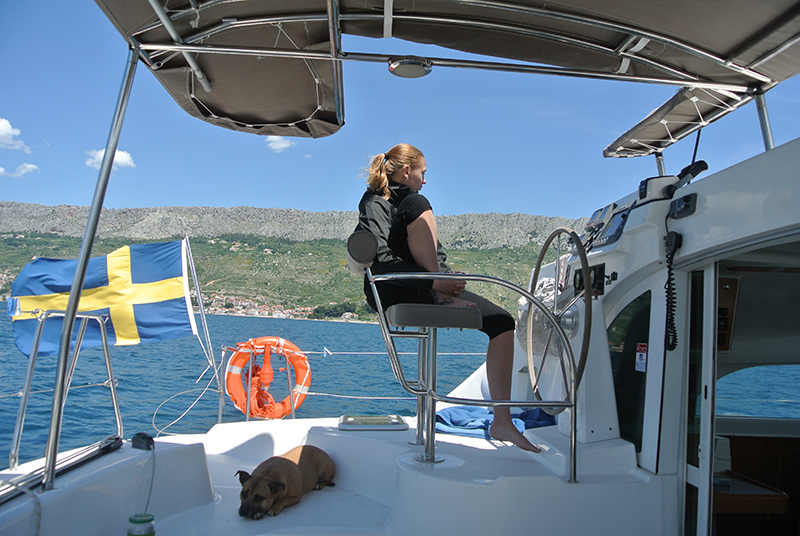 Today we brought up the sails for the first time- she is VERY easy to sail and after just a few minutes we figured out how to handle the boat. Good thing that Anna is one of the coolest chicks in the world- she is taking everything with a smile- except the sea sickness!! My good I was seriously worried the other day when she got sea sick in the marina????? She is now using sea sickness bracelets and they seems to work fine.
The boat is working SUPER fine and is taking care of us better than what we expected- compared to other boats I have been on this feels like a floating palace..
All the best
Ps. We will start to write on our blog as much as we can!!